January 2019
| Mon | Tue | Wed | Thu | Fri | Sat | Sun |
| --- | --- | --- | --- | --- | --- | --- |
| | 1 | 2 | 3 | 4 | 5 | 6 |
| 7 | 8 | 9 | 10 | 11 | 12 | 13 |
| 14 | 15 | 16 | 17 | 18 | 19 | 20 |
| 21 | 22 | 23 | 24 | 25 | 26 | 27 |
| 28 | 29 | 30 | 31 | | | |
Calendar

Page 13 of 13 •

1, 2, 3 ... 11, 12, 13

First topic message reminder :
Welcome to the Rednook Mental Institution. A place where you can let your freak flag fly. A place where your folks dumped you when they didnt want to deal with their certifiably insane kid, also a place (but not limited to) the crazies, the lairs, the suicidals, the short tempered, the bipolars, the depressed, the traumatized.. The list goes on, as it should. We're here to help you, and also to judge you because let's face it, it's a 'ucking mental institution. Don't take it to heart, everyone is off their rocker here, everyone has a story. So feel free to pick a room, pick a diagnosis, and tell us your story. There are two floors, the top floor is for men, the bottom floor is for women. You get to converse with each other in the common area, but are never aloud to be on each others floors unsupervised. This is a hospital for women and men from the ages of 18 to 25, please act your age, and don't be afraid to flaunt your sickness. On Wednesdays we have movie night, we all pack up and rent out a movie theater, watch a movie, throw popcorn, all that jazz. There is a courtyard and activities to do outside, as well as in, but no swimming. We don't need you fucks drowning each other. Which brings me to my next point, you absolutely cannot kill each other (that's rude) or yourself for that matter. We may be crazy but we still have manners. You meet with the therapist once a week and take the pills we subscribe to you every day. If you have any questions or concerns, please feel free to ask Dorthy, our head nurse. Feel free to make yourself at home, and as always, we hope you enjoy your stay at Rednook.
Please fill out the following chart:
Name:
Gender:
Age:
Diagnosis:
Looks:
Bio:
---
I looked at her not understanding her sudden change i pulled away and nodded "i'm gonna go back to my room. Enjoy your evening" my smiled didn't reach my ears. I walked away quickly before my feelings got more mixed up and i would take it on her.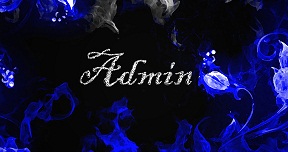 If anyone wanna contact me on skype: rima.sabbah2

I ran back to the tree and started hyperventilating, something was changing in me, like it sometimes did, but tonight I was fighting it, and it was making me sick.
I got in the building and sneaked up easily, they had to work on their security system that was for sure. i got in my room and sat by the window looking out, i hated being so vulnerable, and that's how i felt whenever i was with her. she could affect me in a way my mind couldn't accept.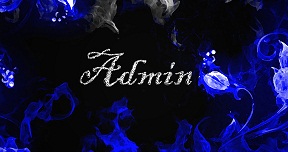 If anyone wanna contact me on skype: rima.sabbah2

Name:
May Woods aka Dream
Gender:
Female
Age:
18
Diagnosis:
May has been tested and proved that she fears of close spaces, falls into panic attacks often, over all messed up from years of being locked up and sexual abused as well as beaten. May also calls herself Dream, leads to us to believe that she has slit personality.
Bio:
May had a good life, loving family and everything a child could ask for. There was no harm done to her until she was about 13 years old. She was slipping into a depression because it seemed that everyone around her was dating and falling in love everything that she wanted from the other sex was what every else was getting. Little did she know that this would change very soon as she was now slipping in a few of her classes because of her slowly growing depression.
Mr. Willam had noticed her very much so as she was growing to a very nice looking woman. He called her after class and told her how pretty she was and everything May thought that he was the only one that understood her ideas about life and love.
Soon Mr.Willam had fully thought it was time to move their relationship up to the very next level. He took her on a date and took her home. Once they was at his house. That was when her life was flipped from all nice to hell on earth. He forced himself onto her taking everything and anything from her. When he done he dragged to the basement and placed her into cage inside a small room just enough room for a chair and closed the door and locked.
The room was sound proof she could everything going on upstairs hearing how people had missed her and wonder where she was. He too play a very good part.
He then turned from her priced to her owner that cared nothing for her only as long as he got off. When he allowed her out of her cage she was on a leash always naked by his side doing everything that he told her to do. As she feared that he would kill her or beat her some more she did it without complaint and quickly.
Everything she did was quickly and she only hope she didn't forget something though no matter if she followed every thing he told her to do he would still find something wrong with it telling her that she was worthless and was only good for fucking and punching around. She soon believed this. After 4 years of doing everything he asked of her.
Brought in another 13 year old girl and throw a ripped up dress taking the collar from May's neck and kicking her out of his house. Leaving her scared as the world around her seemed to have changed so much she slowly started to walk as some of the places she passed seemed to have woke up her thoughts leading her to where her parents once lived. They still lived there as she came up and knocked on the door her mother open the door and tears ran down her cheeks as she pulled her daughter into a hug making May scream shaking stiffening up fearing that she too was going to beat her.
As her mother pulled her into the house closing the door May slowly started shake but yet felt at home behind close doors as her father walked into the room May quickly drop to her knees looking at the floor waiting for an order. This broke her family's heart to see her like this they dealt with it for a year before sending her away unable to bring their daughter back they felt as if she was dead. As they could never get her to say who took her from them only saying, "The dark one." As she never answer to May again it was Dream. It was the name Mr. William had gave her.
Getting followed by a supernatural




Posts

: 89


Join date

: 2013-09-25


Age

: 31


Location

: Being loved and bowing



Dorthy, our head nurse, saw a May Woods arrive at the mental institution. She approached her slowly, never knowing what to expect with new patients "May, my name is Dorthy, and I'll be showing you around tonight." She said kindly.

Something in me snapped. I exhaled slowly and straightened my posture. Stretching my arms above my head and moaning a little, I relaxed and headed to Oliver's room. I snuck in easily and remembered where he was staying. I didn't care to knock, I just walked in and shut the door behind me quietly.
GoddessofHope wrote:

Eric laughed and took a short cut he knew well to catch up to her "gotcha!" He whispered wrapping his arms around her and pinning her up to the tall garden maze wall
I couldn't help the light yelp that came from my mouth as I felt his arms around me. I then let out a soft giggle, as for once in my life I was really feeling free. I wrapped my arms around his neck, pulling his body closer to mine. "what ever will you do with me?" I asked playfully.
You Have To Live Your Life With A Smile Each Day.
Never Give Up On The Hard Task Because The Simple Ones Will Seem That Much Harder.
rescued by an Angel




Posts

: 8407


Join date

: 2011-11-20


Age

: 24


Location

: hiding in your closet



i frowned when i heard my door closing i turned to see the intruder alarmed but my face softened when i saw it was annabellle "Annabel? what are you doing here?"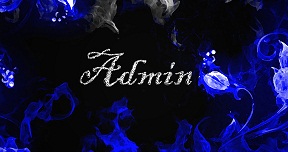 If anyone wanna contact me on skype: rima.sabbah2

May was shaking as she walked along with her parents whimpering low, "Please...I be good..." she whisper to them looking at the place they had took her. The sadden looked on her mother's face was all she could remember for the past year. As her father face had gotten harder and colder, "Shush child." was all he said to her as May looked at her feet and whimper low not wanting to displease him as they was greeted with the head nurse her and soon her parents left her side as the paper work was all sign the day before. Her father held her mother as they walked off leaving their daughter that was dead to them behind.

She looked at the head nurse, "Hi." she said in a very light voice shaking looking around the place and whimper low not liking it there but seeing the doors she could find a place to curled up and hind maybe. She slowly moved toward him and bite her lips more her brown hair looked a messed her shirt was to tight over her chest and her pants was falling off her hips. Her shoes looked as if they was falling parted with each step she took. She knew that she was alone and helpless in this big and dark world. She was made that way and still believed everything 'The dark One' told her.
Getting followed by a supernatural




Posts

: 89


Join date

: 2013-09-25


Age

: 31


Location

: Being loved and bowing



(Sorry that I have been gone for so long. Got busy with highschool and college... sucks, but I should be able to post more.)
Locked doors, locked doors. Why did they exist? Simply to keep people out. I kept looking around as I walked, making sure I wasn't being followed or something. I didn't want to start in the "dorms" section, since I didn't want to meet people. Maybe I should start at the beginning? Of course that made sense. I walked in what i thought was the right direction, not seeing any one around. Was it passed curfew? Hm oh well. I found the front door and was shocked to see some girl standing there. For once this new person didn't seem threatening. Actually she seemed more scared than I was. I wasn't sure if I should ignore her or not. I decided that I best not be seen by the nurse if I could avoid it, although I was probably already seen. I turned down the main hall way quietly, trying doors. The doors that turned easily held no interest for me though.
Getting followed by a supernatural




Posts

: 93


Join date

: 2012-01-17


Location

: Whittleing bones of the innocent in my lair



Page 13 of 13 •

1, 2, 3 ... 11, 12, 13


Similar topics
---
Permissions in this forum:
You
cannot
reply to topics in this forum