June 2018
| Mon | Tue | Wed | Thu | Fri | Sat | Sun |
| --- | --- | --- | --- | --- | --- | --- |
| | | | | 1 | 2 | 3 |
| 4 | 5 | 6 | 7 | 8 | 9 | 10 |
| 11 | 12 | 13 | 14 | 15 | 16 | 17 |
| 18 | 19 | 20 | 21 | 22 | 23 | 24 |
| 25 | 26 | 27 | 28 | 29 | 30 | |
Calendar


It's the Apocalypse, Welcome to the New Age..
Well there you go you heard the news, it's a new age, the start of the apocalypse...
Yeah yeah yeah I know you have heard it many times and seen it plenty of times in movies, the world ending, the dead walking the earth, a nuclear bomb..and many more theory's of how our days are gonna end.
This is it...the dead walk the earth due to a toxin that was processed in meat and shipped around the world..Some say it was intentional other say it was an accident..well I guess we will never truly know. But the truth is..we all are infected but the virus doesn't take effect till you die...then..yup your right..you come back to life as a dumb founded man eating rotting corpse with only one thing on the mind...to eat the flesh of the living...Hmm lets see how long you can last?
~~~~~~~~~~~~~~~~~~~~~~~~~~~~~~~~~~~~~~~~~~~~~~~~~~~
Eh I know a lame boring plot but I have zombies in mind, and normaly only one other person joins so..yeah, it will just be my character and your character..we wil have others but not big enough to make bio's for, they will eventually die off anyways.
Any questions PM me, uhh yeah thats it just make the character sheet.
The other character's gender can be up to you I have no issue with whatever one you choose.
Name:
Age:
Bio:
Appearance:
~~~~~~~~~~~~~~~~~~~~~~~~~~~~~~~~~~~~~~~~~~~~~~~~~~~
Name: Bree Delfeno
Age:23
BIo:Bree's is your typical college student, she parties, gets good grades. She was ready for her bright future but that all stopped when the dead began to walk the earth and thankfully she was on summer break at her parents when the virus took effect. She had seen the movies, played the games..she thought she was ready but oh was she wrong. Once the shock of it was over she grabbed her father's guns, her brothers baseball bat and packed a small shoulder bag that she slung across her back with important necessities she thought she would need and the bit of food she could carry and headed out of the city.
Appearance:
Name: Nathaniel johnson
Age:25
Bio: he graduated from college and had just got his job at a huge business company. but now everything changed and he had to run for his life, try his best to stay alive.
appearance: handsome and charming tall and muscular, dark hair and green eyes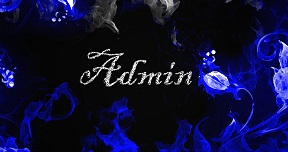 If anyone wanna contact me on skype: rima.sabbah2

If you want we canstart this it doesn't matter to me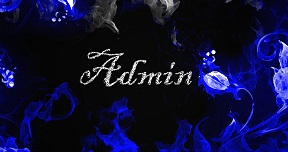 If anyone wanna contact me on skype: rima.sabbah2

The sun was high in the sky and the air was hot, Bree looked up at the sky her eyes squinted then she looked ahead at the empty road, she had been walking for hours, no sign of another human, no cars..no small towns only so often she would find a lone walker and she would easily deal with them and continue on her way. Bree had no idea where she was going all she knew was she was walking till she found a place to stay for that night..Bree let out a sigh and continued on walking
Nathaniel had just managed to escape two zombies and was running out of the house he was in. He wanted to spend the night here but well it was full of zombies. he run outside and only stopped when he reached a meadow, no one was there which was a bit disturbing. he stopped to rest before going back on the road, he needed a vehicle!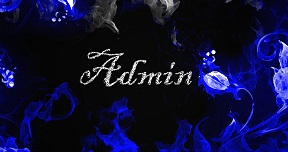 If anyone wanna contact me on skype: rima.sabbah2



Similar topics
---
Permissions in this forum:
You
cannot
reply to topics in this forum