March 2019
| Mon | Tue | Wed | Thu | Fri | Sat | Sun |
| --- | --- | --- | --- | --- | --- | --- |
| | | | | 1 | 2 | 3 |
| 4 | 5 | 6 | 7 | 8 | 9 | 10 |
| 11 | 12 | 13 | 14 | 15 | 16 | 17 |
| 18 | 19 | 20 | 21 | 22 | 23 | 24 |
| 25 | 26 | 27 | 28 | 29 | 30 | 31 |
Calendar


Greetings,
My name is Midnight Igneous Allurea, or Mia for short. I am a silken panther. In most cases I prefer to stay in the shadows or trees, I observe as often as I can. I adapt to my surroundings and am the mother of two adopted cubs, Skylar and Okie. My senses are acute and have a hidden "talent", but as for the rest, you'll have to get to know me to find out

Happy Rping
hi mia!
welcome to the forum sweetie i'm glad you're here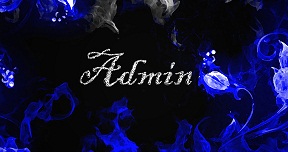 If anyone wanna contact me on skype: rima.sabbah2

rescued by an Angel




Posts

: 18612


Join date

: 2011-09-26


Age

: 28


Location

: on the moon



Hey Mia!
Glad to have you here, you'l have alot of fun with us!
Need anything, pm me

rescued by an Angel




Posts

: 2916


Join date

: 2011-09-27


Age

: 27


Location

: Somewhere you're not



Thanks:) I love Rping and hope to do nothing but add to the stories already so written:)
Hello Mia ! (:
Welcome & enjoy
You Have To Live Your Life With A Smile Each Day.
Never Give Up On The Hard Task Because The Simple Ones Will Seem That Much Harder.
rescued by an Angel




Posts

: 8407


Join date

: 2011-11-20


Age

: 25


Location

: hiding in your closet



Hi Mia!
Welcome to the site

Hope you like it
Rain falling from a dark cloud
Falling silent, becoming loud
Returning whispers in my ear
Unexplained fears again draw near
Safe and sound, I thought I was free
And theres nothing more I'd rather be
But as I am pulled back down under,
I am lightning without her thunder
~
Collapsing after defending New York




Posts

: 968


Join date

: 2011-09-30


Age

: 23


Location

: Ottawa



I, am enjoying myself, thank you XD
In my angle form *Look in Sigg for form looks* grace the Mother Panther with a pet on the head, "Welcome dear one. I am glad to see you have found us. There are many trees for you to enjoy. If you have any question Mia please don't be afraid to asked me. I am Damianor. And my sister is called WindFlower, she is a demon." she smiled lightly at you.
Getting followed by a supernatural




Posts

: 78


Join date

: 2011-09-29


Age

: 58


Location

: In between angle and demon form



Look to Damianor, "Thank you. it is a pleasure to meet you." She bows her head low, her glistening eyes stay focused on yours.
"No dear the pleasure is all mine. I hope to Rp with in the near future." she said with a smile keey eye contaced but trying not to seem changing.
Getting followed by a supernatural




Posts

: 78


Join date

: 2011-09-29


Age

: 58


Location

: In between angle and demon form



Ugg....totaly did a bio, but Just now realized it didn't go through.....stink


---
Permissions in this forum:
You
cannot
reply to topics in this forum